BizTalk for Administrators
Kursdatoer er ikke helt avklart ennå, men kontakt kurs@bouvet.no for påmelding!
«The instructor seemed to be very knowledgable, and did answer most questions off hand. He appeared enthusiastic about the topic, and was very engaging.»
Magne Ellefsen Nordtveit- Helse Vest IKT
«John was always energetic and happy. His methods of teaching were extremely good! Even more complicated things were presented in a simple manner so that it was easy to follow.»
Heikki Liukkonen- Fortum Corporation
Dette er et kurs alle som jobber med BizTalk drift bør ha!

Integrasjon er ofte både komplekst og virksomhetskritisk og dermed stilles det høye krav til drift av BizTalk servermiljøet. Det er en kjent sak at det ikke alltid er like enkelt å drifte ett BizTalk server miljø. Det krever høy kompetanse på området og det er mange fallgruver.

Kurset tar for seg avanserte emner for BizTalk administratorer som ikke er dekket av noen andre tilgjengelige kurs på markedet. Deltakerne vil lære å installere, konfigurere, deploye, monitorere og drifte et BizTalk servermiljø. Dette kurset inneholdet avanserte emner med hands-on labs for multi-server installasjoner, partner integrasjon samt disaster recovery.

Course content:
This course covers everything a new BizTalk Server Administrator needs to know to "hit the ground running": installation and configuration, disaster recovery, tracking, troubleshooting, deployment, scripting, and a variety of community tools and best practices. If it concerns a BizTalk Server administrator, we cover it. Each student works with their own multi-server BizTalk Server Group.

The BizTalk Server 2013 Administrator Immersion course content includes instructor-led presentation materials, classroom demonstrations, challenging hands-on labs, and an electronic workbook containing notes and links to additional online resources.
At course completion, students will be able to:
Setup new BizTalk Server Groups
Add new BizTalk Server computers to an existing BizTalk Server group
Deploy BizTalk Server applications using MSIs
Manage application configuration using binding files
Securely manage passwords using ESSO Affiliate Applications
Configure routing of messages using Filter Expressions
Enable high-availability of BizTalk Server processes using hosts and host instances
Deploy custom Business Activity Monitoring tracking solutions
Enable EDI-based integration with trading partners
Deploy, monitor, and manage Business Rule Engine policies
Automate BizTalk Server management tasks using BTSTask and PowerShell scripts
Configure BizTalk database log shipping
Design disaster recovery plans
Configure BizTalk Receive Ports and Receive Locations
Configure BizTalk Send Ports and Send Port Groups
Enable message security using pipelines
«Good pace of lectures/lessons. Always detecting when need for a break. Good follow-up while we were doing labs and struggling with something. Very good in understanding scenarios/questions/issues we had AND answering them. It is always a pleasure attending a course where the instructor has both experience and a lot more in-depth knowledge on a subject than is actually covered in slides/labs. Lots of good tips and hints to take back to our day-to-day operations and administration of BizTalk!»
Merete Dahl Stangebye- Communicate Norge
Ønsker du å samle flere ansatte til et bedriftsinternt kurs?
Finner du ikke det helt optimale kurset eller kombinasjonen av kurs? Da ordner vi det - sammen. Vi kan tilrettelegge kurs slik at de inneholder akkurat det dere har behov for. Vi kan sette opp et helt nytt kurs, eller tilpasse eksisterende kurs og materiell. Flere medarbeidere kan selvfølgelig også samles til et eget felles kurs, for maksimal effektivitet. Ta kontakt med meg for et forslag til gjennomføring og et tilbud basert på deres behov.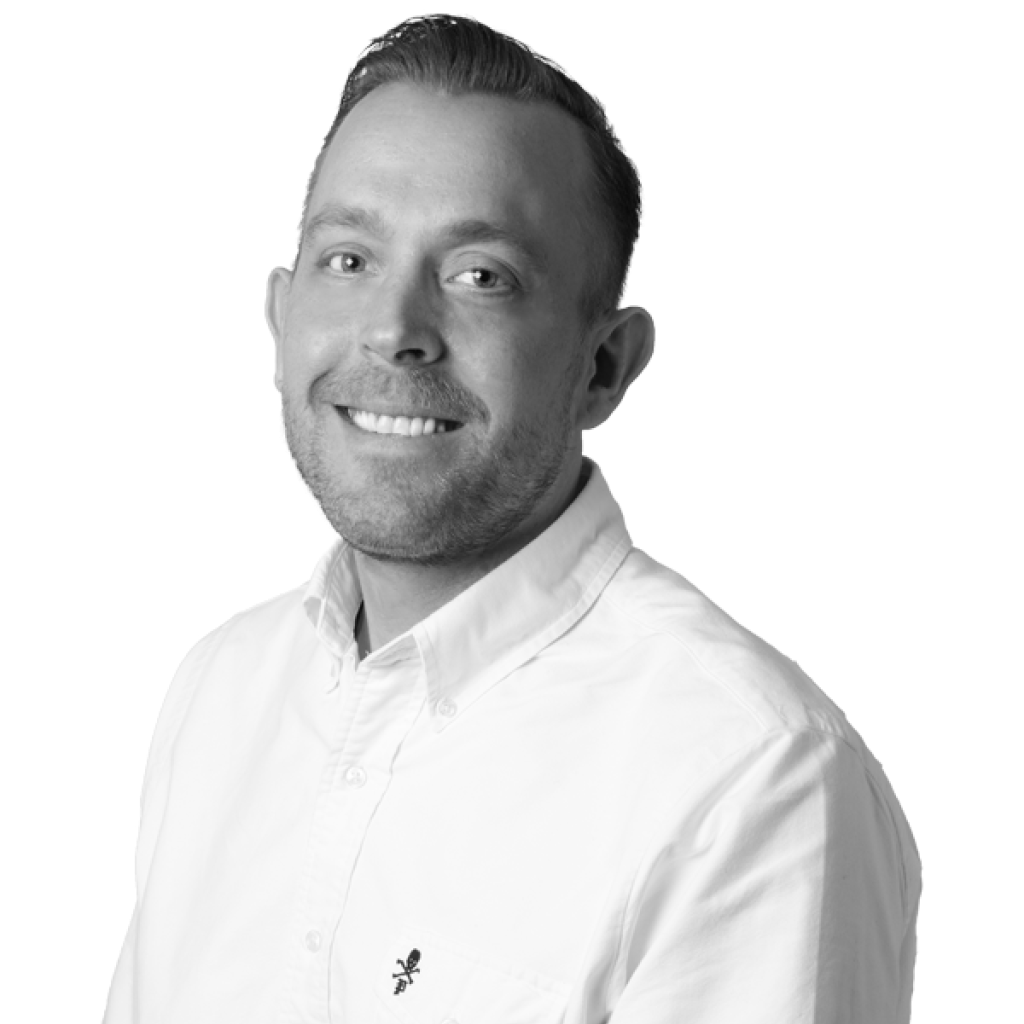 Henrik Buzzi
Produktansvarlig
+47 93808080