20697-2 Deploying and Managing Windows 10 Using Enterprise Services
Kursdatoer er ikke helt avklart ennå, men kontakt kurs@bouvet.no for påmelding!
About this Course
This 5-day course provides administrators with the knowledge and skills needed to deploy and manage Windows 10 desktops, devices, and applications in an enterprise environment. Students learn how to plan and implement Windows 10 deployments in large organizations. Students also learn how to manage the Windows 10 installations after deployment to provide secure identity and data access using technologies related to Group Policy, Remote Access, and Device Registration. To support a variety of device and data management solutions, Microsoft Azure Active Directory, Microsoft Intune, and Microsoft Azure Rights Management are introduced. These services are part of the Enterprise Mobility Suite which provide identity and access management, cloud-based device, application, and update management, and secure data access to information stored both in the cloud and on any location within your corporate network.
Audience Profile
This course is intended for IT Professionals who are interested in specializing in Windows 10 desktop and application deployments and managing the cloud-based application and data service environments for medium-to-large enterprise organizations. These professionals typically work with networks that are configured as Windows Server domain-based environments with managed access to the Internet and cloud services.
This course is also intended to provide skills for individuals who seek to pass the 70-697 Windows 10 Configuring exam.
This course is related to the course:
20697-1: Installing and Configuring Windows 10
At Course Completion
After completing this course, students will be able to:
Describe the challenges and solutions for desktop and device management in an enterprise environment.
Deploy Windows 10 Enterprise desktops.
Manage user profiles and user state virtualization.
Manage Windows 10 sign-in and identity.
Manage desktop and application settings by using Group Policy.
Manage data access for Windows-based devices.
Manage remote access solutions.
Configure and manage client Hyper-V.
Manage Windows 10 devices by using enterprise mobility solutions.
Manage desktop and mobile clients by using Microsoft Intune.
Manage updates and endpoint protection by using Microsoft Intune.
Manage application and resource access by using Microsoft Intune.
Kurset fører til eksamen: 70-697
Ønsker du å samle flere ansatte til et bedriftsinternt kurs?
Finner du ikke det helt optimale kurset eller kombinasjonen av kurs? Da ordner vi det - sammen. Vi kan tilrettelegge kurs slik at de inneholder akkurat det dere har behov for. Vi kan sette opp et helt nytt kurs, eller tilpasse eksisterende kurs og materiell. Flere medarbeidere kan selvfølgelig også samles til et eget felles kurs, for maksimal effektivitet. Ta kontakt med meg for et forslag til gjennomføring og et tilbud basert på deres behov.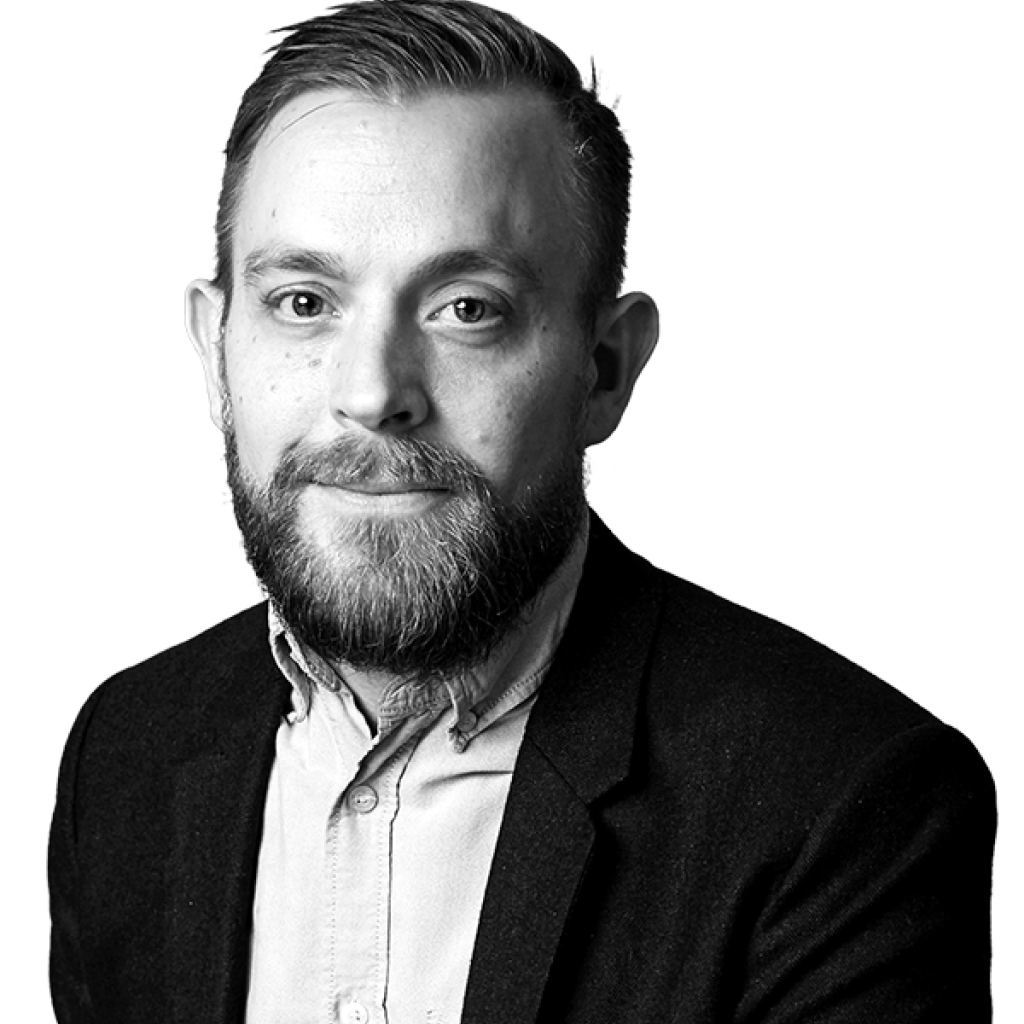 Henrik Buzzi
Produktansvarlig
+47 93808080