Agile Team Coach (ICP-ACC)
Agile and Lean work when there is deep respect and consideration for people. However, often the behaviours we experience and sometimes exhibit at work are not in alignment with our own goals and the goals of the organisation. This is what makes achieving agility so hard.
Professional coaching helps individuals and teams increase transparency of their own internal and external blockers that stop them from being successful in achieving their goals.
Varighet: Klasseromskurs: 3 dager, kl. 09:00-17:30
Pris: 22500 - se pris for tidlig påmelding nedenfor
Kurskategori: Prosjektledelse/Smidig
Kursinstruktør
John Inge er instruktør og coach med erfaring innen smidig programvareutvikling siden 2007. Han begynte som utvikler med interesse for metodikk i arkitektonisk arbeid, siden har han jobbet med opplæring, som mentor og coach for ledere, i tillegg jobber han med agile coacher, produkteiere, teamledere og teammedlemmer.
Hans entusiasme er motiverende og medvirker til å holde energien oppe. Han er underviser på en måte som gjør det enkelt å knytte teori til praksis.
Påmelding 2 måneder før kursstart: kr. 17500
Påmelding 1 måned før kursstart: kr. 20500

During this highly interactive, powerpoint free, ICAgile-Certified coaching course with Adventures with Agile, you will learn specific professional coaching skills required to help others who are moving towards Agile ways of working. You will also gain the understanding and skills required to create a safe environment for meaningful collaboration and healthy conflict resolution within an agile team and be exposed to team dynamics and the role the wider organisation system plays.
Everyone who participates in our Agile Team Coach courses is invited to participate in our monthly online coaching clinic calls. The coaching clinic is available exclusively for our Agile Team Coach graduates to support their continuous professional development.
Upon successful completion of the course you will receive the ICAgile Certified Professional in Agile Coaching certification.
Bouvet delivers this training course on behalf of Adventures with Agile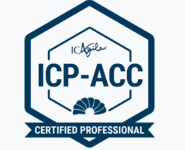 Agenda
- Acquire skills in professional coaching, create safe environments and how to resolve conflict.
- Help your teams to resolve blockers that are preventing them from success.
- Stand out from the crowd with the ICAgile Certified Professional Agile Coach certification.
- Demonstrate that you have the skill set to do the work required of an Agile Team Coach.
- Illustrate your commitment to professional mastery
- Designed by Certified Training from the back of the Room Trainers using research -backed adult learning techniques
- Facilitated by professional coaches with real-word experience working in agile transformations and agile teams across many different companies of all shapes and sizes
- Highly-reputable training provider backed by years of experience, industry leading certification and globally recognised trainers
-Access to full learning pathway from team to enterprise coaching (plus many other world-class trainings)

Execs, Managers, Team Leaders, Project Managers, Scrum Masters, Iteration Managers, Agile Coaches, aspiring Coaches, Product Owners

This an intermediate-level course for practitioners with at least 6 months of hands-on agile experience. You will build upon the experience you already have working with agile teams.
- What an agile coach is and how this role plays out with your teams.
- An introduction to neuroscience and why it's important as coaches we understand how the brain reacts when we're stressed.
- Gain fundamental professional coaching skills and insights, like what powerful questions are and how to use them effectively and one of the important tools for team and personal growth – giving and receiving feedback.
- How to create a psychologically safe environment for your teams by looking at how to set up the team environment and help the team to know themselves and create a shared culture and vision.
- How to conduct the coaching conversation including techniques to improve the way you listen, brainstorm and help your client be effective with actions.
-Why it's important to design a coaching contract with your team and stakeholders.
- How to coach and mentor through different kinds of change.
-How to coach toward high-performance and gain effective skills in encouraging team collaboration and trust and how to resolve conflicts.
- A powerfully effective conflict resolution coaching tool not found anywhere else.
- Connect with other participants/peers and exchange experiences first hand.
- Experience what it is like to offer and receive professional coaching and how profoundly helpful it is.
- Team Emotional Intelligence
- Defining agile coaching
- The agile mindset
- Achieving self-awareness
- Coaching principles & patterns
- Neuroscience and coaching
- Professional coaching vs advising
- Training and Facilitation
- Mentoring
- Conducting the Coaching Conversation
- Goal & action-based outcomes
- Presence & Listening
- Giving & receiving feedback
- Powerful questions
- Creating a psychologically safe environment
- Understanding team development and team culture
- Conflict Resolution
- Setting up the team environment
- Creating a team kickoff / startup
- Characteristics of an agile team
- Coaching the journey towards high-performance
- Understanding the change cycle
- Working with Leadership
- Contracting
- Putting it into practice

- Printed and bound manual
- Twenty-one hours of immersive in-classroom training providing you with unrivalled access to deep experiential learning, support and practice to embed learning. Plus two sleeps helps the new learning sink in deeper!
- Improved skills and knowledge that will enable you to mentor and coach your teams
- Enhanced competency and skill set to do the work required of an Agile Team Coach with the internationally recognised Agile Coaching Certification (ICP-ACC) from the International Consortium of Agile (ICAgile)
- Delicious breakfast, lunch and refreshments are provided throughout the course as part of your registration fee.
- Membership to the global Agile Team Coach class online community providing a rich ecosystem for support, learning and sharing experiences post-class.
- Access to AWA's online coaching clinic to support your continuous professional development in coaching
- Membership to Adventures with Agile community for organisational change and agile.

ICAGILE ACCREDITED
The Agile Team Coach course is accredited by the International Consortium for Agile (ICAgile) as fulfilling all Learning Objectives in the Agile Coaching track. After successful completion of the Agile Team Coach course and assessment, you will receive for the ICAgile Certified Professional-Agile Coaching (ICP-ACC). This continuing education certification is a key step toward achieving the ICAgile Expert-Agile Coaching (ICE-AC), the industry's first competence-based certification. There is an ongoing assessment throughout the class as well as a practical assessment at the end of the course that you will need to pass. As long as the trainers believe you have demonstrated competence and that you have understood the learning objectives and you do not miss more than 1 hour of the course then you will receive the certification. The certification is included in the price of the course. Following the class you will receive an email from ICAgile with your Certification.
Ønsker du å samle flere ansatte til et bedriftsinternt kurs?
Finner du ikke det helt optimale kurset eller kombinasjonen av kurs? Da ordner vi det - sammen. Vi kan tilrettelegge kurs slik at de inneholder akkurat det dere har behov for. Vi kan sette opp et helt nytt kurs, eller tilpasse eksisterende kurs og materiell. Flere medarbeidere kan selvfølgelig også samles til et eget felles kurs, for maksimal effektivitet. Ta kontakt med meg for et forslag til gjennomføring og et tilbud basert på deres behov.