AgileSHIFT is our new solution for enterprise agility. Our latest AXELOS guidance, training and accredited certification programme was created to equip every single person in your organization for transformational change. It equips your staff with the knowledge and guidance to confidently understand, engage with and influence change by embracing agile and lean ways of working.
Varighet: 2 dager, kl. 09:00- 16.00
Pris: 14900 inkl. kursmateriell og eksamen
Kurskategori: Prosjektledelse
Kursinstruktør
Svein har lang erfaring i å utvikle og holde kurs og workshops i prosjektledelse, alt fra grunnleggende struktur til lederskapsutfordringer og kommunikasjon, til sertifiseringskurs innen PRINCE2 metodikken.
Svein har jobbet med prosjektledelse i store og små prosjekter i over 25 år, og har erfaring fra et bredt spekter av prosjekter innen IT, opplæring, organisasjons- og lederutvikling, samt Bygg og anlegg.
Sveins styrke er å tilpasse kurs og workshop til ulike prosjektsituasjoner som måtte dukke opp, og hele tiden gi kursdeltakerne konkrete innspill på problemstillinger som oppstår i praksis.
Svein er sertifisert PRINCE2® Practitioner, PMP (Project Management Professional) og ITIL Foundation.
AgileSHIFT training and certification will help you enable transformational change in your organization.
The AgileSHIFT certification will equip you to:
recognize and understand why transformation in your organization is necessary
utilize agile and lean ways of working to be able to work in more agile ways immediately
be part of a culture of organizational-wide agility
use the tailorable framework to champion change within your organization.
Who is it for?
Most organizations know that they need to transform, and work in a more agile way. Yet a frequent problem is the creation of isolated agile delivery teams unsupported by a wider organizational engagement initiative. These agile delivery teams need to interact with other business functions including: Finance, HR, Operations, Sales & Marketing and Legal. Often, these teams do not know why an agile approach is being used, the benefits associated with it or how best to enable that way of working. Plus, their traditional working processes are not set up to support agile. This is where current approaches to organizational-agility are failing.
AgileSHIFT has been designed to be used by the entire organization, regardless of role, function or seniority. Through enabling the whole organization to learn and understand the value and benefits of agility and where and how it should be adopted, the organization can begin to transform.
Exam format
The AgileSHIFT exam is currently available in English only. AXELOS will review opportunities for translations and respond accordingly.
33 questions.
Each question is worth one mark.
There is only one correct answer per question. 20 questions correctly to pass the exam.
45 minutes to complete this exam + extra time for non-native Closed book exam.
No material other than the exam paper is allowed.
Exam is offered at the end of the last day of the course.
Ønsker du å samle flere ansatte til et bedriftsinternt kurs?
Finner du ikke det helt optimale kurset eller kombinasjonen av kurs? Da ordner vi det - sammen. Vi kan tilrettelegge kurs slik at de inneholder akkurat det dere har behov for. Vi kan sette opp et helt nytt kurs, eller tilpasse eksisterende kurs og materiell. Flere medarbeidere kan selvfølgelig også samles til et eget felles kurs, for maksimal effektivitet. Ta kontakt med meg for et forslag til gjennomføring og et tilbud basert på deres behov.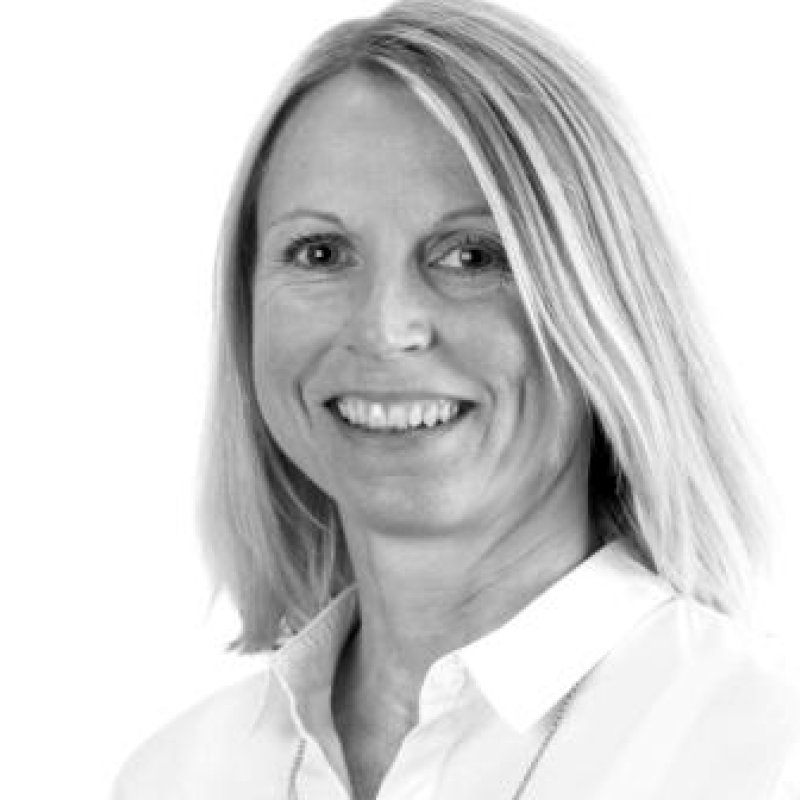 Nina Alfstad Sæther
Produktansvarlig
+47 480 30 452