Online: Leading SAFe® 5.1 (SA)
The Leading SAFe course w. SAFe Agilist certification is the corner stone for organizations adopting SAFe. Introducing leaders and key stakeholders as well as practitioners to the key concepts of the SAFe framework and how to apply and support them in the organization.
Varighet: 3 dager; kl. 09:00-15:00 hver dag
Pris: 16700 inkl. kursmateriell og eksamen
Kurskategori: Prosjektledelse/Smidig
Kursdatoer er ikke helt avklart ennå, men kontakt kurs@bouvet.no for påmelding!
Kursinstruktør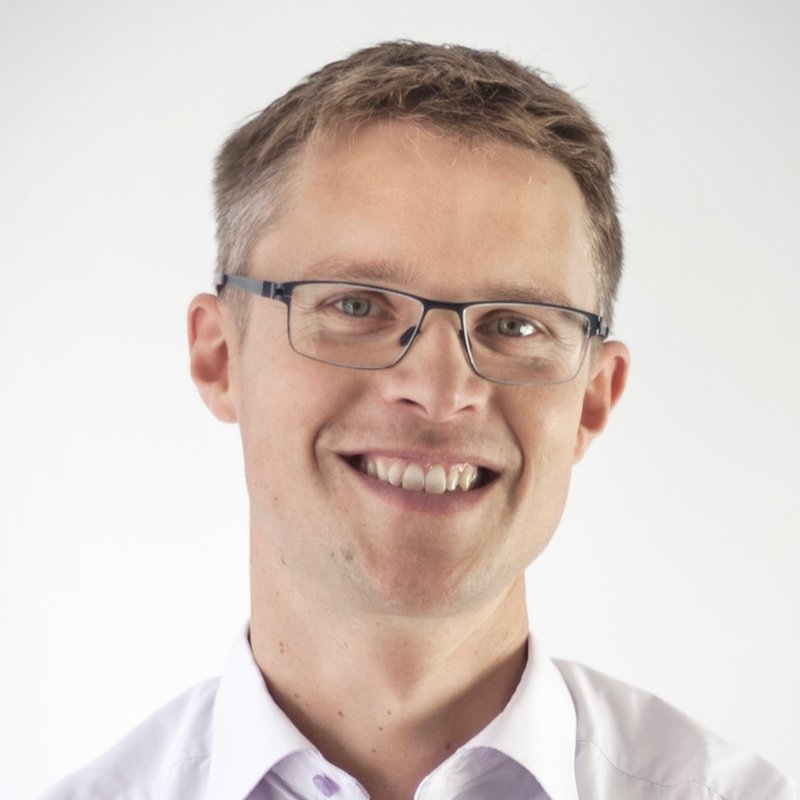 Jesper Thaning has been helping organizations in the Nordic adopting Lean and Agile methods for the last 15 years. The experience covers the whole journey from idea to running code - from ideation, conceptualization, prioritization and refinement, through development, test, continuous integration and deployment. Has trained and helped several large Agile Release Trains in the Danish private and public sectors to launch and use the Scaled Agile Framework, knowing what it takes to establish large teams of teams and foster alignment, transparency and collaboration.
He has recent years focused a lot on the collaboration between business and IT-development – helping organizations to benefit from Lean and Agile methods through effective product ownership.

IMPORTANT! Pre-meeting Online course - Technical test of setup

Participants will be invited to attend a pre-meeting before the course. The purpose of this meeting is to check the technical setup so we do not run into technical problems on the course.
Sometimes we experience that company firewalls can block the access, so we want to make sure that we fix these kinds of problems before the course. Therefore its also important that you use the computer you expect to use during the course.
When the course begins we will not have time to troubleshoot any problems that you might experience. Therefore the pre-meeting is mandatory.

The course
During this course, attendees will gain the knowledge necessary to lead a Lean-Agile enterprise by leveraging the Scaled Agile Framework® (SAFe®), and its underlying principles derived from Lean, systems thinking, Agile development, product development flow, and DevOps. They will discuss the five competencies needed to become a Lean Enterprise. They will also learn and practice the skills for supporting and executing PI Planning events, and coordinating multiple Agile Release Trains (ARTs).
Attendees will gain an understanding of the Lean-Agile mindset, why it's so effective in today's adapt-or-die marketplace, and what it means to lead a Lean-Agile transformation. They'll also learn how to build and support Agile teams and programs, empower a Lean Portfolio, build a Continuous Delivery Pipeline and DevOps culture, and coordinate large solutions. They will develop a skillset that's in demand worldwide—and empower their enterprises to succeed in a disruptive marketplace—when they become a SAFe® 4 Agilist (SA).
Attending the class prepares individuals to take the exam and become a certified SAFe® Agilist (SA)
Agenda
- Small Class: 12 attendees max
- Three short days – from 10:00 AM – 02:30 PM
- Homework before class to increase the benefits of the training
- Online discussions and feedback on exercises
- Additional help for certification and exam
The following individuals will benefit from this course:
- Executives and Leaders, Managers, Directors, CIOs, and VPs
- Development, QA, and Infrastructure Management
- Program and Project Managers
- Product and Product Line Management
- Portfolio Managers, PMO, and Process Leads
- Enterprise, System, and Solution Architects
All are welcome to attend the course, regardless of experience. However, the following prerequisites are highly recommended for those who intend to take the SAFe® 5 Agilist (SA) certification exam:
- 5+ years' experience in software development, testing, business analysis, product, or project management
- Experience in Scrum
To perform the role of a SAFe® Agilist, attendees should be able to:
- Understand the Five Core Competencies of the Lean Enterprise
- Become a Lean-thinking manager-teacher
- Apply the values and principles of a Lean-Agile Mindset
- Apply SAFe's Lean and Agile principles to the roles and practices of SAFe
- Create high-performing teams by establishing mission and purpose
- Lead the transformation with the SAFe Implementation Roadmap
- Support PI Planning and the events associated with successful Program execution
- Drive Release on Demand with the Continuous Delivery Pipeline
- Establish alignment and execution with Strategic Themes and Lean Portfolio Management
- Coordinate multiple Agile Release Trains and suppliers with a Solution Train
- Introducing the Scaled Agile Framework (SAFe)
- Becoming a Lean-Agile Leader
- Establishing Team and Technical Agility
- Experiencing Program Increment (PI) Planning
- Releasing on Demand with DevOps
- Building Business Solutions and Lean Systems
- Implementing Lean Portfolio Management
- Leading the transformation
The class registration includes:
- Attendee workbook
- Preparation and eligibility to take the SAFe® 5 Agilist exam
- One year membership to the SAFe Community Platform
- Course certificate of completion
- Attendees must attend both days of the course in order to be eligible for the exam.
Exam name: SAFe® 5 Agilist Exam
Exam format: Multiple choice
Exam delivery: Web-based (single-browser), closed book, no outside assistance, timed
Exam access: Candidates can access the exam within the SAFe Community Platform upon completion of the Leading SAFe® course
Exam duration: Once the exam begins, candidates have 90 minutes (1.5 hours) to complete the exam
Number of questions: 45
Passing score: 34 out of 45 (75% passing score)
Language: English
Exam cost: NOK 1900 + mva. The first exam has to be taken within 30 days of course completion. Each retake attempt costs $50.
Retake policy: Second attempt on exam (first retake) can be done immediately after first attempt. Third attempt requires a 10-day wait. Fourth attempt requires a 30-day wait.
Contact support@scaledagile.com for any retake questions.
Ønsker du å samle flere ansatte til et bedriftsinternt kurs?
Finner du ikke det helt optimale kurset eller kombinasjonen av kurs? Da ordner vi det - sammen. Vi kan tilrettelegge kurs slik at de inneholder akkurat det dere har behov for. Vi kan sette opp et helt nytt kurs, eller tilpasse eksisterende kurs og materiell. Flere medarbeidere kan selvfølgelig også samles til et eget felles kurs, for maksimal effektivitet. Ta kontakt med meg for et forslag til gjennomføring og et tilbud basert på deres behov.