BW310 BW - Enterprise Data Warehousing
Kursdatoer er ikke helt avklart ennå, men kontakt kurs@bouvet.no for påmelding!
Course version: 010
Instructor-led classroom training
Goals
Participants will gain SAP Netweaver Business Warehouse knowledge necessary for successful implementation and administration within a heterogeneous SAP NetWeaver BW system landscape The knowledge you will acquire will form the basis for more advanced courses in the BW curriculum
Audience
Application Consultant
Business Analyst
Business Process Owner / Team Lead / Power User
Program / Project Manager
Technology Consultant
User
Prerequisites
Essential: Basic knowledge of Data Warehousing
Recommended: Experience and sound knowledge of the subject matter in at least one SAP
ERP application course
Course based on software release
SAP Business Warehouse 7.4
Content
Data Warehousing
- Describing Data Warehouse Systems
- Describing Data Warehouse Architecture
- Using the Data Warehousing Workbench
Master Data Modeling in SAP BW
- Describing InfoObjects
- Creating Characteristic InfoObjects
The Loading of Master Data from SAP Data Sources
- Describing Data Flow
- Modeling a Master Data Flow
- Loading a Master Data Flow
- Modeling with the Graphical Data Flow Tool
Loading of Transaction Data from SAP DataSources
- Describing the Core InfoProviders
- Creating a Key Figure InfoObject
- Creating a DataStore Object (DSO)
- Loading Transaction Data into a Data Store Object
- Describing the Extended Star Schema of an InfoCube
- Creating InfoCubes
- Loading Transaction Data into an InfoCube
Master Data Loading from Flat File Data Sources
- Loading Data From a Flat File
- Describing the Data Flow in Detail
- Describing the Data Loading Process in Detail
InfoProviders in SAP BW
- Explaining the InfoProviders Used in SAP BW – Introduction
- Creating MultiProviders
Usage of SAP BI Content
- Using BI Content
Query Performance Optimization
- Optimizing Query Performance
- Monitoring Performance
- Creating and Filling Aggregates
The SAP BW Administration
- Describing Administrative Tasks and Tools
- Administrating the InfoCubes
- Administrating the DataStore Objects
- Creating Process Chains
Ønsker du å samle flere ansatte til et bedriftsinternt kurs?
Finner du ikke det helt optimale kurset eller kombinasjonen av kurs? Da ordner vi det - sammen. Vi kan tilrettelegge kurs slik at de inneholder akkurat det dere har behov for. Vi kan sette opp et helt nytt kurs, eller tilpasse eksisterende kurs og materiell. Flere medarbeidere kan selvfølgelig også samles til et eget felles kurs, for maksimal effektivitet. Ta kontakt med meg for et forslag til gjennomføring og et tilbud basert på deres behov.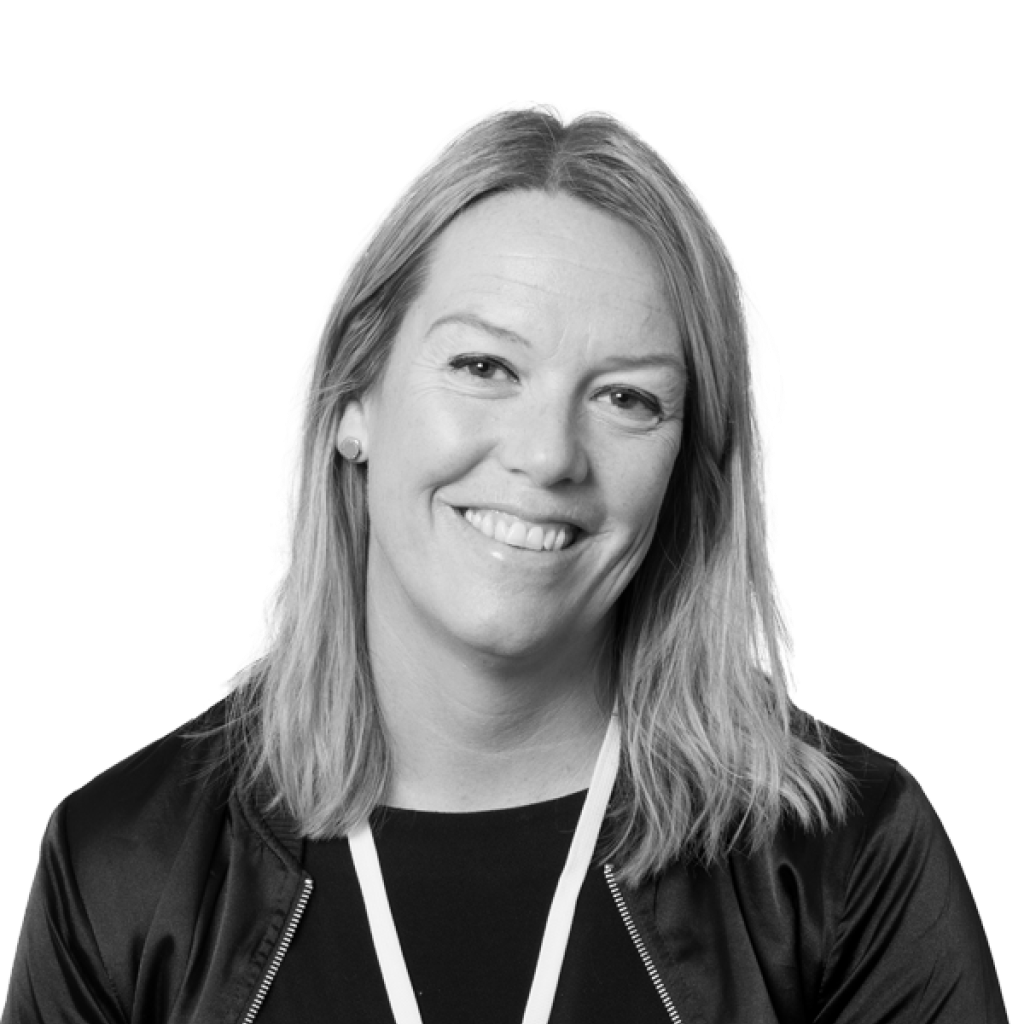 Heidi Jakobsen Strømme
Produktansvarlig kurs