Kursdatoer er ikke helt avklart ennå, men kontakt kurs@bouvet.no for påmelding!
Course version: 013
Course announcements
This course enables experienced SAP BW users, modelers as well as administrators to run and work with SAP BW/4HANA. The course is focusing on how to convert an existing SAP BW architecture and leverage new data models and functions provided by SAP BW/4HANA.
Goals
Outlining advantages of the new SAP "In-Memory" database foundation for SAP BW in general.
Explaining specific features as well as new data models or functions of SAP BW/4HANA.
Introducing new user interfaces for working with SAP BW/4HANA.
Enabling support for migration projects to SAP BW/4HANA from application side.
Introducing the SAP architecture framework of LSA++ and providing guidelines on how to adapt your existing one.
Explaining native HANA modeling and how both, HANA information views as well as SAP BW/4HANA objects, can complement each other in so-called "mixed scenarios".
Providing an overview on new SAP HANA-related data provisioning methods for SAP BW/4HANA including the new Big Data interface and Real- time Streaming based on Smart Data Integration.
Audience
Application experts and consultants with experience in SAP BW (non- HANA)
Project team members implementing and maintaining SAP BW/4HANA
Prerequisites
Essential:
Hands-on experience in data modeling with SAP BW 7.x
BW310 (SAP BW Enterprise Data Warehousing non-HANA)
Recommended:
DBW74 (SAP BW Delta to BW 7.4 non-HANA)
BW330 (SAP BW Data Modeling and Implementation)
HA100 (SAP HANA Introduction)
HA300 (SAP HANA Implementation and Data Modeling)
HA350 (SAP HANA Data Provisioning)
Course based on software release
SAP BW/4HANA 1.0 SP02
SAP HANA 1.0 SPS12
SAP BW/4HANA Modeling Tools 1.17
SAP HANA Live Browser 1.0
SAP BusinessObjects Analysis for MS Excel 2.2
Content
Getting started
- SAP HANA
- SAP BW/4HANA
- SAP BW/4HANA Modeling Tools in Eclipse
Migration to SAP BW/4HANA
- Migration Strategies and Tools
- SAP BW Migration Cockpit
SAP HANA Modeling
- SAP HANA native Modeling
- SAP HANA Live
- SAP S/4HANA embedded Analytics
Optimization Areas in SAP BW/4HANA
- HANA-Optimized Data Modeling: InfoObjects
- HANA-Optimized Data Modeling: Advanced DataStore-Objects
- HANA-Optimized Data Modeling: CompositeProviders
- HANA-Optimized Data Staging and Transformations
- HANA-Optimized Analytic Manager
- HANA-Optimized Analysis Processes
Modeling with SAP´s Reference Architecture LSA++
- Review of Layered Scalable Architecture (LSA)
- From LSA to LSA++: Streamline Core Layers
- LSA++: Open Operational Data Store Layer based on Open ODS Views
- LSA++: BW/4HANA Workspaces
Hybrid Modeling in Mixed Scenarios
- Generation of external HANA-Views for BW/4HANA Objects
- Modeling Mixed Scenarios
- New BI Content for SAP BW/4HANA
- Use case for Mixed Scenarios: SAP BusinessObjects Predictive Analytics
BW/4HANA Data Management
- Multi-Temperature Data Management
- Optimizing Data Management based on Dynamic Tiering as well as Active/Non-Active Concept
- Optimizing Data Management based on Nearline-Storage
Data Provisioning into SAP HANA and SAP BW/4HANA
- Overview of Data Provisioning Methods into SAP HANA
- SAP LT Replication into SAP HANA
- SAP HANA Smart Data Integration for SAP BW/4HANA incl. real-time Streaming
- Operational Data Provisioning into SAP BW/4HANA
- The new Big Data Source System
References
- New Transaction Codes as well as Authorization Objects
- SAP BW/4HANA Sources
Notes
This course provides you a very sound foundation of new BW concepts and contains many references to additional documents and information sources.
This course has a very strong focus on hands-on experience based on 32 exercises.
Ønsker du å samle flere ansatte til et bedriftsinternt kurs?
Finner du ikke det helt optimale kurset eller kombinasjonen av kurs? Da ordner vi det - sammen. Vi kan tilrettelegge kurs slik at de inneholder akkurat det dere har behov for. Vi kan sette opp et helt nytt kurs, eller tilpasse eksisterende kurs og materiell. Flere medarbeidere kan selvfølgelig også samles til et eget felles kurs, for maksimal effektivitet. Ta kontakt med meg for et forslag til gjennomføring og et tilbud basert på deres behov.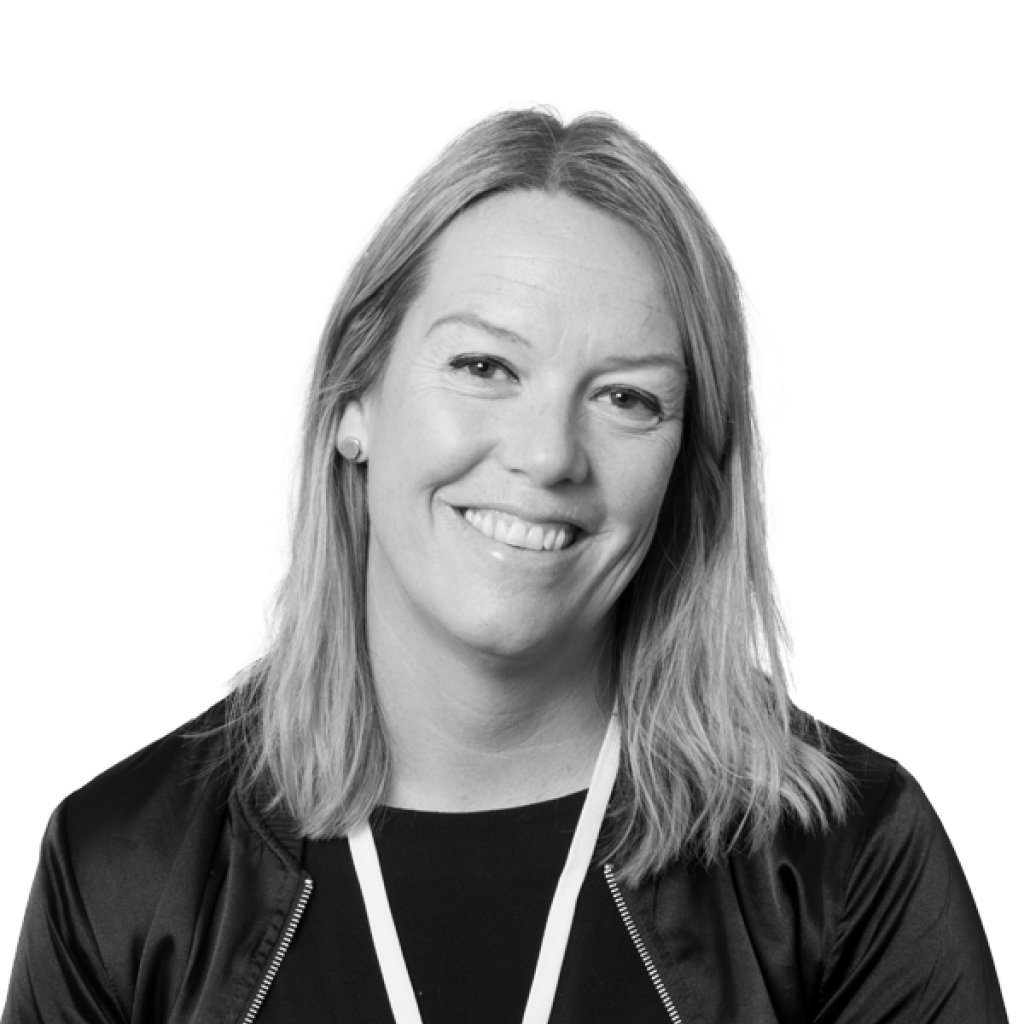 Heidi Jakobsen Strømme
Produktansvarlig kurs
+47 41 50 99 24