MSP® Foundation, e-læring
Managing Successful Programmes is a framework for successfully delivering large-scale, transformational change through a dossier of related projects and related activities. It is proven best-practice programme management that helps to make change 'stick'.
Kontakt kurs@bouvet.no for påmelding!
Dette inngår i e-læringskurset:
Fri tilgang til e-læringskurset i 12måneder
Support fra dyktige instruktører innen 2 arbeidsdager
En testmodul med spørsmål rettet mot sertifiseringseksamen
MSP Prosesskart
All informasjon og hjelp du behøver for å booke tid for sertifisering
Eksamensvoucher
All MSP®Foundation Online courses on this page are offered by ILX Group an ATO of AXELOS Limited.
MSP® is a registered trade mark of AXELOS Limited, used under permission of AXELOS Limited. All rights reserved.
Course introduction
- Course objectives
- What is MSP?
- The MSP examination requirements
Introduction to programme management
- Changing vs running the business
- Difference between programmes and projects
- The programme environment
- Drivers for change
- Types of programme
-When to use a programme approach
Processes and programme information
- Sequence of processes in the programme lifecycle ('transformational flow')
- Key inputs and outputs of each process
. Purpose of each process
- Key activities associated with each process
Programme organisation
-Differences between leadership and management
-Typical programme organisation structures
- Key responsibilities and attributes of the key programme roles
- Functions of a programme office
Leadership and stakeholder engagement
- Stakeholder management vs engagement
- Stakeholder analysis - interests and influence
- Stakeholder engagement strategy
- Programme communications plan
Planning and control
- Development of a programme plan and projects dossier
- Tranches vs workstreams
- Dependency types and priorities
- Controlling projects and transition
- Resource management
- Monitoring and control strategy
The business case
- Programme mandate and the outline business case
-Business case in the transformational flow
- Elements of the business case
- Areas of focus of the key MSP roles
Benefits management
- Importance to programme management
- The benefits management cycle
- Benefits identification and categorisation
- Benefit mapping and profiling
- Benefits management strategy and realisation plan
- Areas of focus
Vision
- Vision statement development
- Characteristics of a good vision statement
- Areas of focus
Blueprint design and delivery
- The POTI model
- Intermediate and final future states
- Areas of focus
Risk and issue management
- Purpose of risk management strategy and issue management strategy
- Risk management cycle
- Programme and project level risk escalation
- Issue management cycle
- Configuration management
- Change control
- Areas of focus
Quality and assurance management
- Quality versus assurance
- Scope of programme quality
- Integrated assurance principles
- Assurance management techniques
Mock exam simulator
- Randomised MSP Foundation level exam questions
The course is aimed at anyone who aims wants to achieve the MSP Foundation-level qualification.
-Newly appointed programme managers who may have a background in managing projects but have not previously operated in a transformational change environment
-Senior managers who will 'sponsor' the change, or perhaps be held accountable for its success
-Operational managers charged with embedding the change in their area
-Operational staff undertaking a role in the programme or related projects
-Programme office staff (PMO) wishing to build upon their project management knowledge
-Experienced project managers
-Those seeking a professional qualification in programme management.
- Multiple choice
- 75 questions per paper with one mark available per question
- 5 questions to be trial and not counted in scores
- 35 marks required to pass (out of 70 available) – 50%
- 60 minutes duration
- Closed book
- Online proctor
Ønsker du å samle flere ansatte til et bedriftsinternt kurs?
Finner du ikke det helt optimale kurset eller kombinasjonen av kurs? Da ordner vi det - sammen. Vi kan tilrettelegge kurs slik at de inneholder akkurat det dere har behov for. Vi kan sette opp et helt nytt kurs, eller tilpasse eksisterende kurs og materiell. Flere medarbeidere kan selvfølgelig også samles til et eget felles kurs, for maksimal effektivitet. Ta kontakt med meg for et forslag til gjennomføring og et tilbud basert på deres behov.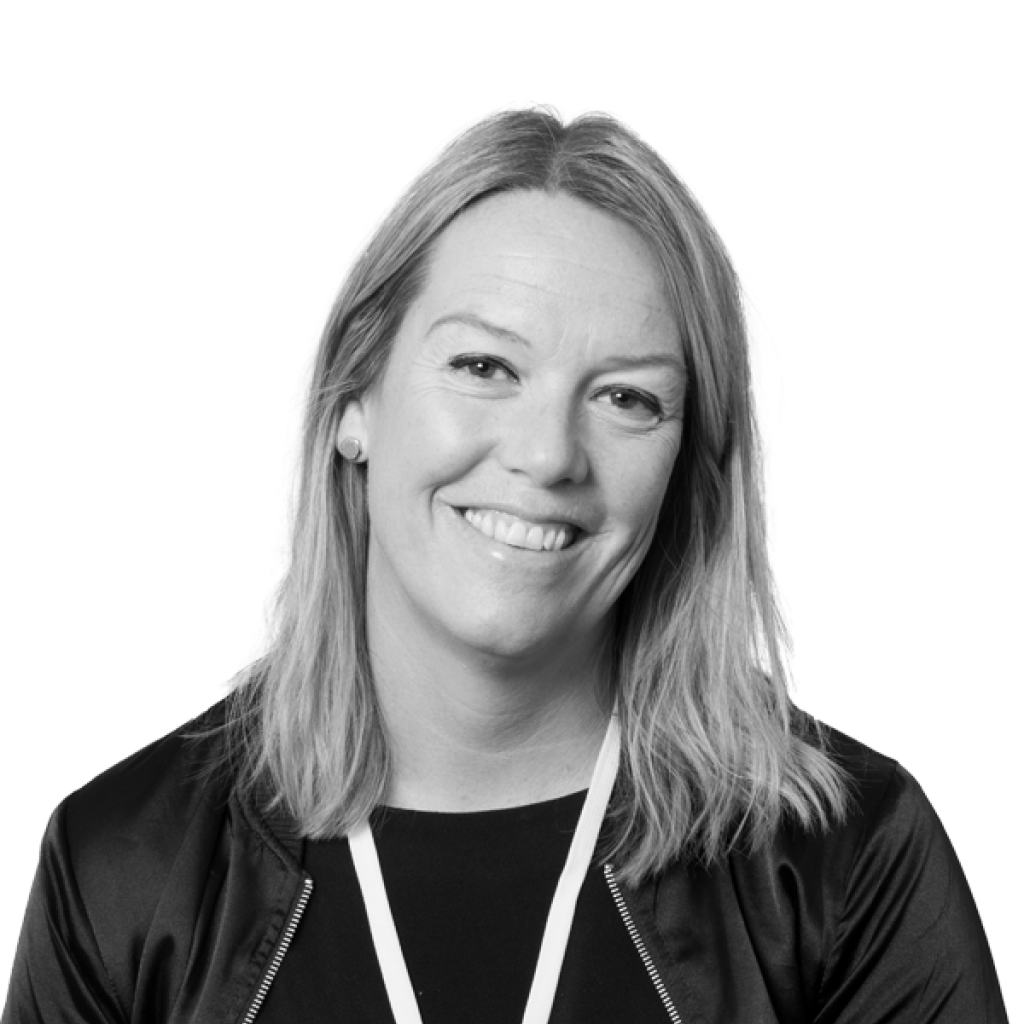 Heidi Jakobsen Strømme
Produktansvarlig kurs