Kursdatoer er ikke helt avklart ennå, men kontakt kurs@bouvet.no for påmelding!
Course version: 017
Course announcements
This course provides an overview on SAP applications and components.
Goals
This course will prepare you to:
Identify the SAP Applications and Components
Explain basic functionality of SAP Solutions
Describe the various aspects of SAP User Experience
Audience
Application Consultant
Business Analyst
Business Process Owner / Team Lead / Power User
Change Manager
Data Consultant / Manager
Developer Consultant
Executive
Industry Specialist
Program / Project Manager
System Architect
Technology Consultant
Trainer
User
Prerequisites
Essential:
Working knowledge of Microsoft office and Internet browsers
Recommended:
Basic knowledge of operational business processes
Course based on software release
EHP8 For ERP 6.0
Content
SAP, The Cloud Company
- Identifying SAP Applications and Components
- Outlining New SAP Functionality
SAP System Navigation
- Accessing the SAP System
- Personalizing the User Interface
System-Wide Concepts
- Identifying SAP Organizational and Master Data Elements
Logistics and Cloud Applications
- Performing the Procure to Pay Business Process Steps
- Using Supplier Relationship Management (SRM) for Procurement and Sourcing Processes
- Integrating Ariba Functionality with Procurement in SAP Enterprise Resource Planning (ERP)
- Processing a Material Requirements Planning (MRP) Run
- Processing Production Orders
- Using Supply Chain Management (SCM) to Manage Supply and Demand
- Creating Sales Orders
- Creating a Delivery and Posting a Goods Issue
- Creating Sales Order Billing Documents
- Using Customer Relationship Management (CRM)
- Using Product Lifecycle Management (PLM)
Financials
- Identifying Financial Accounting Processes
- Using Financial Add-Ons for SAP Business Suite
- Creating a Journal Entry in the General Ledger
- Outlining the Outbound Payments Process in Accounts Payable
- Generating Financial Statements
- Outlining the Inbound Process in Accounts Receivable
- Outlining the Business Processes in Fixed Assets Accounting
- Analyzing Internal Costs in Management Accounting
- Monitoring Manufacturing Costs
- Analyzing Profitability
Human Capital Management (HCM) and Success Factors
- Identifying the Components of SAP Enterprise Resouce Planning (ERP) HCM
- Outlining the HR Renewal Functionality
- Integrating SuccessFactors in the Cloud
Analytics and Strategic Planning
- Executing Analytics and Strategic Planning Reports
SAP Services
- Accessing SAP Services
Ønsker du å samle flere ansatte til et bedriftsinternt kurs?
Finner du ikke det helt optimale kurset eller kombinasjonen av kurs? Da ordner vi det - sammen. Vi kan tilrettelegge kurs slik at de inneholder akkurat det dere har behov for. Vi kan sette opp et helt nytt kurs, eller tilpasse eksisterende kurs og materiell. Flere medarbeidere kan selvfølgelig også samles til et eget felles kurs, for maksimal effektivitet. Ta kontakt med meg for et forslag til gjennomføring og et tilbud basert på deres behov.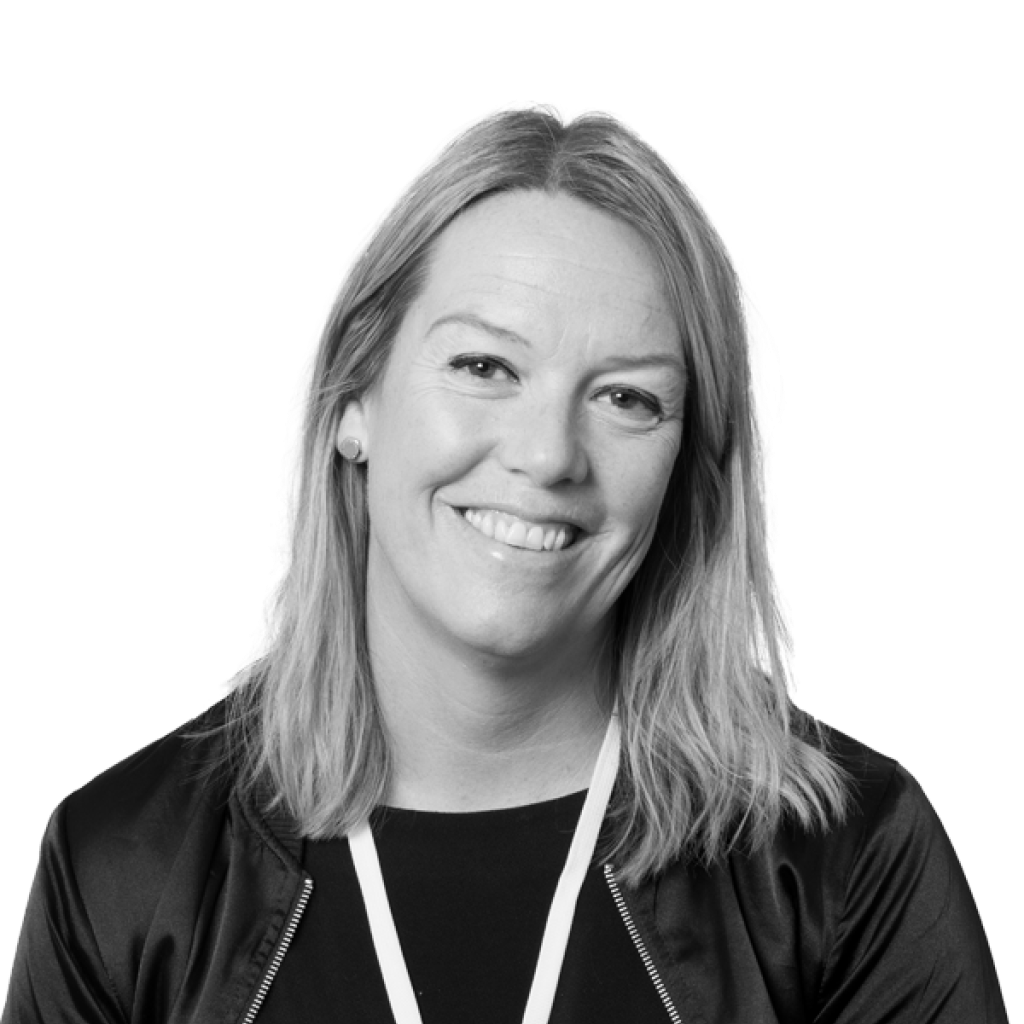 Heidi Jakobsen Strømme
Produktansvarlig kurs